Apex Crosswords
Apex is the pseudonym of Eric Chalkley MBE, a retired carpenter who admired the crosswords of Ximenes and decided to ape X. This site is a tribute to his masterly crosswords; clues that are fair and correct to Ximenean standards and puzzles that are always original and witty.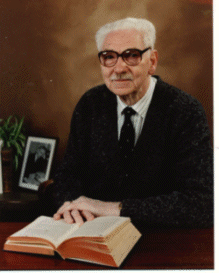 Apex ? All the facts about Eric Chalkley MBE, alias Apex.
MBE Exclusive photo of the award ceremony
Puzzles An index of crossword puzzles by Apex.
Speech Apex's speech, 13 April 2002
Clues Every prize winning clue in Xmas Competitions since 1971
Links Links to Internet Crossword sites. Your suggestions are always considered.
Xmas Apex (A Puzzle Every Xmas) and his annual competitions.
Solvers Apex has a select band of devoted fans. A Who's Who of the Xmas solvers.