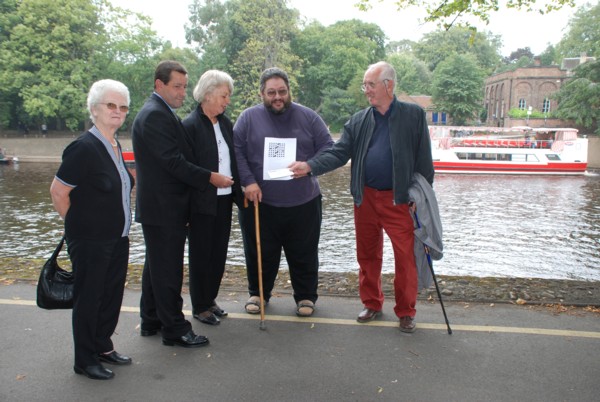 John Henderson and Dave Tilley present the cheque to Dr John Craven of Médecins Sans Frontières.
(l to r) Peggy Proctor, John, Judy Smithies, Dave and John Craven.
When Bob Smithies (Bunthorne) died suddenly last year, John and Dave decided to have a collection of Bob's crosswords published. The collection was published as The Cunning Linguist and all proceeds were to go to Médecins Sans Frontières. On 18 August a group of crossword enthusiasts met in The Maltings in York to greet Bob's widow Judy, his sister Peggy Proctor and her husband Chris and to present the cheque for £3000 to Bob's favourite charity.