World Cup Team (1982) by Wan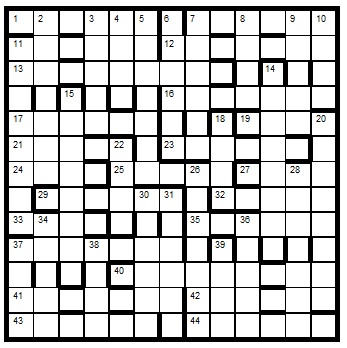 One Italian player is to be found by modifying the answers to two normal clues before entry. Plus a second player and a third from extra letters in the wordplay part of 15 across clues and 15 down clues respectively, all to be removed before solving. Four more appear in the finished grid and must be highlighted (48 cells). Nine of the remaining clues contain a misprint in the definition part of the clue, which provide the title any of the seven players may use.
Across


1 Con succeeded by moving on foot in Bloemfontein brush (6)
7 Caught with girl in front of the telly for Dallas (6)
11 Hold scout's wingless prey no longer (6)
12 Almost get help in returning spares (7)
13 One may transfer to a liner at sea in Arabia (9)
16 Like a goddess from heaven dropping to show off mainly (7)
17 Irate when vat's abruptly emptied of purified liquid (6)
19 Hopes someday to see a bit of the Philippines (4)
21 Old tin not so many deposit in valley (5)
23 Most of stairs go up in little amounts (6)
24 Whole minus interior bone (4)
25 Part exchange aluminous treasure (5)
27 Scots nap at large without linen (4)
29 Sprig of herb maiden cut to wrap around lover (6)
32 Old shoemaker loses cord in restaurant (5)
33 Neap tide eventually swelling (4)
35 Put right old Wan during solve (6)
37 Float like a fish! Poor news, sea's getting choppy (7)
40 Retain ruin built like a work of a great artist (9)
41 Remove bits of polish and lacquer from spangle and place on shoulder (7)
42 Priest takes offence over divorce from everyone (6)
43 Call assembled to stop working in vigorous action at Clydebank (6)
44 Steal old outside lavatory seat back impassively (6)

Down


2

Eat this cake!

Could make you yell out with rage (7, two words)
3 Heavy fire, Royal Artillery fired, getting lighter (5)
4 Boy's piercing sound - sound of an animal (4)
5 Cocoon girlfriend topless in fishing net (7, two words)
6 Before food bring stopgap (6)
7 Horse that's made to go for run, short of breath at the end (6)
8 Pieces of Lipik and Pazin (4)
9 Materials for embroidering really round Roman coin (5)
10 Name of Scots shrew (4)
11 Come and learn to change adaptor (8)
14 Compounds could be units restricting vocal expression (8)
15 Ed's fit (almost) to go around region and told royalty (8)
18 Perhaps merged records late lacking flipside of hit (4)
20 Drove recklessly in joke carried too far (8)
22 Trim ends off meat and season greens (4)
26 Appeasing every mother trained up nurse in charge (7)
28 Protection for the front of mammal covering most of beast up North (7, two words)
30 Cuckoo bangs when enemy's heading with beak (6)
31 Yank filled with fear translated for African wanderer (6)
34 Renaissance family's heard not to be included in wild celebrations (5)
36 Old World language - mostly letters around before, long ago (5)
37 Old sage's very cute it's said (4)
38 Prized diamonds of various colours (4)
39 Kylie now embraces muslin-like fabric (4)
To enter this competition, send your entry as an image or in list format, with an explanation of the highlighted players, to quiz.man@ntlworld.com before the 8th July 2014. The first correct entry drawn from the hat will receive a book from the Chambers range which has been donated by Chambers.