Work by Raich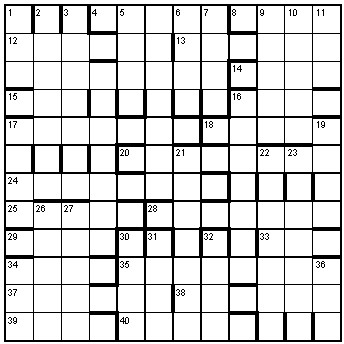 In across clues the wordplay leads to the answer with an extra letter. In clue order these letters give information about the four unclued entries. Solvers should (highlight in the final grid /indicate when sending in their solutions) a relevant work (23 letters). Chambers (2008) is recommended, apart from some proper names.
ACROSS
4 Light retrospective study about doctor (5)
8 Swimmer men call on first (4)
12 Pacific weather feature beginning to rile a woman... (6)
13 ...another yells struggling with me? (6)
14 Year zero, possibly? Quite! (4)
15 Time for independent in Ulster force to call attention (3)
16 Large-scale copy's inside (4)
17 Entrances sometimes, disguising true aims (7)
18 Pilot - flier spinning in climb? (5)
20 Inform about Italian singer who's first knocked off drink near Bermuda (8)
24 Special shop instruction involving Tyneside that could be catching (8)
25 Deal hearts here (5)
28 American taking seat in church - a road to heaven? (7)
29 In odd places Angoulême's partly open for Scots (4)
33 Back joins Edmund's legal claim (3)
35 Fellow learner's last word with Bill's companion - it could be emotionally intense! (8)
37 Man, an island? Yes! (6)
38 Recalled fabric containing iron? Definitely not (6, two words)
39 Unctuous sermon with no introduction (4)
40 Appreciating visual beauty, say - part of Mozart's system (5)
DOWN
1 Cloth salesman (3)
2 Centilitre (wine) about to be divided into parts (7)
3 Player formerly greeting Southern group (7)
5 Unhappy look as section's missing from computer accessory (4)
6 Bellamy's girl (4)
7 Bank charge overturned by right (4)
9 People flying, heading off? Two may perhaps (5)
10 English turn about that's very timid for some (5)
11 Gypsy gentleman's drink (3)
16 Display delayed over period of time (7)
17 Primate secures singular feature of church (4)
19 Island flowers ignored by Spain (4)
21 Insert again - about the twentieth attempt? (7)
22 Servants surprisingly ignoring very silky tissue (7)
23 Disgrace, terrible, no good, it's the drink! (7)
26 Rodent, American, I drag up (5)
27 Rarely command return of performance (it's dropped) (5)
30 Former ruler of France and Austria (4)
31 In the manner of Lavoisier's final chemical spray (disused) (4)
32 Amazon's mail order service initially providing book (4)
34 Cross Democrat takes note (3)
36 Comrade regularly conveying point from the past (3)

To enter this competition send a solution in list format, including the four unclued entries and the name of the relevant work, to me at derekharrison@yahoo.com before the 8th March. The first correct solution picked from the hat will receive a copy of Chambers Gigglossary which has been donated by the publishers.