Vavytark by Samuel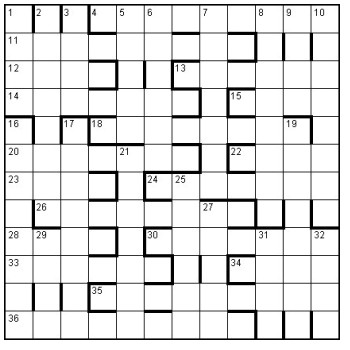 All but two answers have normal clues, but must be entered as they are spoken rather than as they are written. Answers to the remaining two clues explain the differences between the spoken and written forms, and must be entered as they are written rather than as they are spoken. Clues to these two answers have no definition, and must be translated from the spoken form to the written form before solving. One answer is an abbreviation, and Chambers Dictionary (2003) is the primary reference.
ACROSS
1 Dance a 28 for one who sings Lillibullero, perhaps (9)
11 Exposes one head of state hoarding diamonds in troubled hours (9)
12 Shout "start to row… row!" (4)
13 Injured eel gobbles fish for something to eat (6)
14 Worth a pound in cyberspace? (7)
15 Diamond geezer living next door left at last (4)
18 Oddly, veep thanks spies avoiding a second Vietnam ultimately (8)
20 Wounded, overturned crazy plot (7)
22 Heartless escort gives unceasing enjoyment (4)
23 See dropping from bird - weird! (4)
24 Nazarene, perhaps, dies deserting prime minister (7)
26 Repent of letter - scratch added, redrafted versions (8)
28 Is stag do always without love? (4)
30 Hold ruined glam-rock leader gone astray… (7)
33 … dreads losing head for aberrations (6)
34 Blairite overthrown without turning tail - hard cheese? Quite the opposite! (4)
35 Heads of accused vets dealt in stilled claims (9)
36 Topless boys went before Austrian choir, maybe (9)
DOWN
1 To cry in retreat is swell (4)
2 In the year zero, lay to rest one who foresaw the Messiah? (8)
3 Take after king and save despot (4)
5 Prove watcher has energy having thrown off tail (5)
6 Having divisions, league starts to offer Brighton access to Europe (6)
7 He quotes Mussolini, perhaps, after commercial runs (7)
8 Driven to the limit, returning local population captures the man in charge (8)
9 We pay in advance for unclothed peer (4)
10 Hector rector about taking in one with false expression (8)
16 Upset dupes with eery, pointless falseness (8)
17 Dashed about a yard? Rubbish! (8)
19 Young Conservatives sitting in club start to splash money - it's indicative of a human disorder (8)
21 Blank stare cut short trespasser (7)
25 Strong fish walk! (6)
27 Shut in harem, Bardot stripped… (6)
29 …consequently turning man-eater… (4)
31 …primitive, a wanton person after love (4)
32 Comb wharf having lost an unknown graduate (4)
To enter this competition send your solution in grid format to me at derek@crosswordcentre.fsnet.co.uk before the 1st of May 2007. The first correct entry picked from the hat will receive a copy of Chambers Crossword Manual which has been donated by the publishers.