Sign of the Times by Bandmaster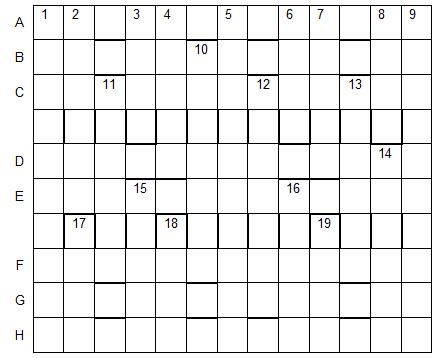 5 down is to be deduced, as is the entry method for the across answers (two per row, clued normally).
ACROSS

A Fund – stuff a little Spooner's way
Car rental revenues
B Oral gel works quickly
Part of Halifax, perhaps, near oil rigs
C Numberless Nintendo lists chosen to follow?
Granny holding fruit plant back with tool
D Clwyd is busily holding back payment to Queen?
Manatees etc swimming in Ir. Sea
E Rig support's deteriorated of late with ending of oil-well
Odd bits of information (there's tons around) (two words)
F Dagger ultimately shaved and grazed
Cloudy before dawn? Without any cloud
G Two networks coming back without changing
Look at the old label, waving about
H Some French wine – excellent to start defrosting of relations
Thrush, perhaps, seen in seaside resort

Down

1 Go for a stroll, hugging smashing lady – that will stir the spirits (10)
2 Fake gold ring I'd seen in flighty female (6)
3 Known as Superman is to his friends? (4)
4 Make ascent around border (5)
6 Doctor Pat's hairstyle is smooth (4)
7 Handle is missing from ledge (5)
8 Sale run by publishers (4)
9 Seen neatly arranged, like some Greek porticoes? (10)
10 Having recesses, primarily like an eye (7)
11 Finches showing energy when surrounded by coots (6)
12 French town returns in embrace of coalition partner, as with an axis? (7)
13 Tommy, perhaps, and Henry, as he was? (6)
14 Rustic works in stuffy dairy, maybe, beset by troubles (6)
15 Informed about pottery (5)
16 Woven serge seen in old favours (5)
17 Baronet's sporting water – a place to fish (4)
18 Long list? That's right (4)
19 Balladeer's English sweetheart (4)


To enter this competition, send your entry as an image or in list format, plus an explanation of the final grid, to derekharrison@yahoo.com before the 8th February 2011. The first correct entry drawn from the hat will receive a copy of Chambers XWD: A Dictionary of Crossword Abbreviations which has been donated by the publishers.