Salvage Operation by Nidget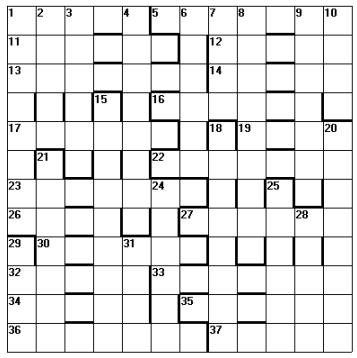 Theme: ________________________
The setter, commissioned at miserly fee to produce a puzzle on a given theme (6 letters), has included a few unclued thematic lights in the grid clued below, only to find that he has misinterpreted the theme. Luckily he discovers that one unclued light will serve as a thematic character (though in fact he was wrong to include it originally), and by changing 7 cells, only one of which is checked, and adding two bars (the second to preserve symmetry) he can include thematic setting, occupation and location, and the originator's surname. Solvers should submit this amended grid, highlight the dual-purpose light and write the theme beneath the grid. Variants will be accepted for the amendment forced in a non-thematic entry.
Across
1 Came across books written about fetish (5)
5 MU player still turning round with difficulty (7)
11 Take in men by the way (6)
12 Go off leaving first compound (5)
13 Commentary on models (7)
14 Article worn by the Woman in White (5)
16 Better with less substance? (6)
17 Inattentive, like Victoria's PM when retiring (6)
19 Endless drivel – flipping flip! (4)
22 Canadian fish swimming unconfined hasn't fed, strangely (7)
23 Browbeat journalists after work (7)
26 Dwarf, one not born prepared for hanging? (4)
27 Cess pit almost surrounds lazar-house (6)
30 Endlessly getting sustenance from flask (6)
32 Dog receives Oscar for 'Tea' (5)
33 Thematic (7)
34 Confine railwaymen in very small space (5)
35 Worker involved in deception causing division on the continent (6)
36 More like a metal connecting wire? That's right (7)
37 Flat out? There's no truth in it (5)
Down
1 Sailors boarding amphibian, very large destructive forces (8)
2 Appeal to rulers follows... (5)
3 ...prompt sentence, extremely lengthy (6)
4 Thematic (8)
6 Excuse for not appearing in 'Noises Off' (6)
7 Meat trade initially slashed by 99% (4)
8 Thematic (9)
9 Dance up meadow with sidelong glance... (7)
10 ...discover nesting bird within (4)
15 Thematic (9, 2 words)
18 Regal places crumbling, trustee admitted (8)
20 Investing in nursing students causes big problem for school (8)
21 Effeminate translator quits earthquake site (7)
24 Restrain mischievous child, it's contrary (6)
25 Artist's extraordinary layers of cloud (6)
28 Dicky armour primarily for knight (5)
29 Thematic (4)
31 Produce from fine nuts (4)


Jonathon Green

Best Price £0.01
or Buy New £6.29

To enter this competition, send your entry as an image or in list format, along with the theme, to derekharrison@yahoo.com before the 8th May 2011. The first correct entry drawn from the hat will receive a copy of Smut A Dictionary of Slang which has been donated by Chambers.