Sad by Chalicea
The wordplay in every clue leads to an extra letter that is not entered into the grid. These, in clue order, spell out what solvers must highlight in the completed grid.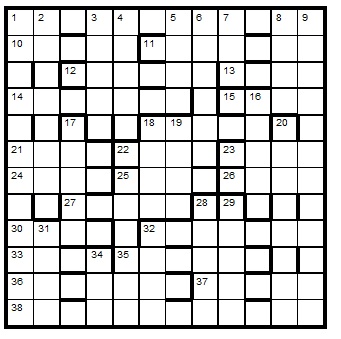 Across


1 Farm animal fatteners' foul festered socks (12)
10 Indian meal; call in returning it (5)
11 Poet's to have more advanced position, in favour of bringing back exile (7)
12 In Holyrood, having difficulty managing confused Wiki gen (6)
13 Increasingly dazzling star soprano - ovations showing it (4)
14 Asexual basic Indian musical mode, mostly timid and quiet (7)
15 Made love principally going round producing glow once (4)
18 Salmon steaks cooked (5)
21 Racket near young child (4)
22 With regard to some minor expenses (4, two words)
23 State of potato casually turned over (4)
24 Foul play in pursuit of old gemstone (4)
25 Book wise man reviewed avoids giving answers (4)
26 Hill ripped apart by opening of repository (4)
27 Carelessly sheds old footwear (5)
30 Last part of final vigil; take break from work, up north (4)
32 Threshers spare each head of seed in error (7, two words)
33 Large bird not originally found in N American lake (4)
35 Reality of Green Party ultimately accepting information technology (6)
36 Get to know again: inter-relate deviously dropping silly tit (7)
37 Line in fleshy stone fruit consisting of two parts (5)
38 Newsmen and Tories in conflict becoming people who've declared state of active opposition (12, two words)


Down


1 Hopelessly aimless reboot for sealed vessels producing power from water (12, two words)
2 Unusually good weather principally promoting wine some say (8, two words)
3 Ascend Chinese mountain spur (5)
4 Pair of carp in piece of African striped cloth (5)
5 Ages when people with great energy lose God (4)
6 Upside-down floor in Paris involved Irish worker, perhaps (6)
7 Make hollow in pit (3)
8 Cleft in rock in submerged river valley hiding view (4)
9 Teams reassess damaged sewers (12)
16 Legally preclude setting up south-eastern place for passengers to alight (5)
17 In genial warmth, US's northernmost state using barrels for last of oil (5)
18 Inferior joint turning up in the ten kingdoms (4)
19 Regularly segregates work units (4)
20 Vendor holding a gutted red fish (8)
25 Hard, heavy wood without real worth in rigid-sided goods vehicle (6, two words)
28 Once experienced heads of water awash in rising bed (5)
29 Fact - dad drops daughter as mum loses head (5)
31 Sailor we upset involved in lines (according to Ed!) (4)
32 Recognise area's essentially dry and withered (4)
34 Possibly a hoofed ruminant (3)



To enter this competition, send your entry as an image or in list format giving the highlighted parts to ccpuzzles@talktalk.net before 8th February 2017. The first correct entry drawn from the hat will receive a book from the Chambers range, which has been donated by Chambers.