Round and Round by Curmudgeon
Radials read from edge to centre or vice versa, twenty of each. Contents of the circles can be read in either direction. A theory that was once held and a simple explanation of it appear in the circle next to the outer one. The circle next to the innermost names a champion of the theory and his opinion. The wordplay of each clue contains an extra letter in addition to the solution. These letters, in clue order, give an instruction to solvers. Chambers (2008) is recommended.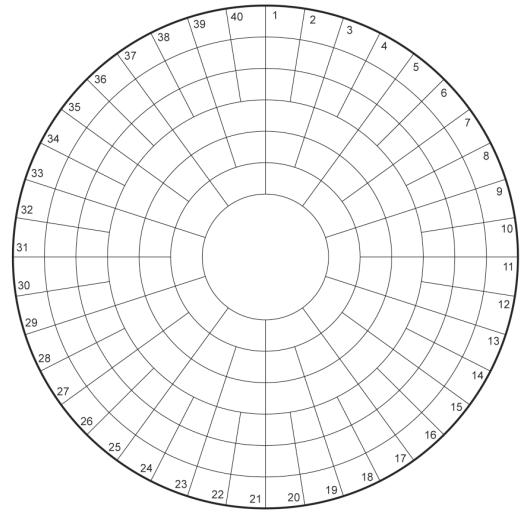 Radials (6)
1 Compelling protest with energy involving high explosive and sharp blow
2 Better placed to have a row, produces unorthodox rare IOU
3 Colourless individual's voice surrounding gaol
4 Insomiac's limits after subject to atmosphere of dreams
5 Lost dog wandering in poet's marigolds
6 Carping women who get round but lose a bit of dignity in places of education
7 Hapless strayers are lost in areas of quicksand in works of poetry
8 Erinys riled without Pan-pipes
9 Governing body looked worried
10 Talks monotonously on in garbled Old Norse, with no introduction
11 Stable plant of the sea lavender genus
12 Liquid myrrh sent back around the start of Lent, producing striking effects
13 Glasgow's ragged useless person on provincial council
14 Cameron's diligent sound sequence in early English
15 Boundless dodgy firetraps operating in defiance of the official system
16 What've I regularly swallowed? Fly?
17 Adorns US chap with English jewels
18 Sticky tangled rosemary with nothing lost
19 Poet's surging, perhaps soused with a hint of reason
20 Scottish workman is surprising suitor with energy

21 Godsend in veggie-burgers - concealed crispy salad plant
22 Mould I've discovered in mosaic
23 One who has been granted the right to stay in America in a secluded meadow
24 Errors excepted, hesitation after a false statement is even more devious
25 Palest and most bashful
26 Bear witness to examination following mild stroke
27 Sword, lacquered tinware and copper cup
28 Method of decoying ducks in the US, fishing with moving bait, without line
29 Prevailing tendency of French folk holding promissory note
30 Type of exotic bird, no-go pet running amok
31 Viscous and shining harshly when iridium is absorbed
32 Transparent venomous lizards on the Seychelles
33 Knight intervening between goddess and goblin in sport
34 Peculiar-looking dints on a shroud
35 Cast skin of fruit with a sound of disgust
36 Messily watery puddle to shun
37 Thread-like lines contrived in saltire
38 Sisters of the Gorgons oddly appearing in Germanic adage
39 Care going into British Government direction for dress fabric
40 Refuse Frenchman with a Scots fit of perversity


To enter this competition send your entry, as an image or in list format, indicating the entries in the 2nd and 5th circles, as well as the final touch, to me at derekharrison@yahoo.com before the 8th December 2011. The first correct entry picked from the hat will receive a copy of the Chambers Dictionary, which has been donated by

Chambers.