Ra by Wasp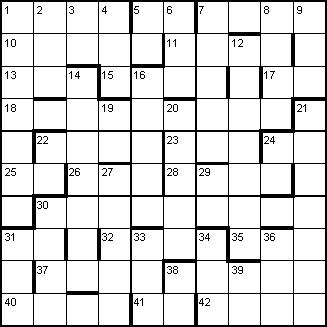 ______________________________________
All answers need to be amended in accordance with a well-known quotation before entry into the grid. To demonstrate a full understanding of the theme, solvers should enter the original title under the grid. Two symmetrically placed answers are clued without definition - these will provide clues to the title and the quotation. One answer is not in Chambers. Another answer is a common usage of a word in Chambers; however this usage cannot be verified therein.
ACROSS

1 As full day ends, one begins (8)
5 Mabel sells recycled material by the yard innocently (11)
7 Prepare for a vile taste - his stew? Not his forte! (8)
10 For example, a German race (8)
11 Would this wino throw up most of cleaning-fluid? (6)
13 Feel wonderful (6)
15 Beetle with a taillight? (8)
17 A fruit in a small picture (3)
18 "Listen with Mother" might be a source of great power (13)
22 Identify mutilated man found in river (6)
23 One end for all? Goodbye (5)
24 Replace broken meter very quietly (7)
25 Bean unaffected by removal of it? (4)
26 La-la do! (6)
28 Put another way, tester's concern? (8)
30 A shady pastime that's as easy as 1-2-3 (17, three words)
31 Book first bit of sight seeing trips (7)
32 One dressed for his birthday all year round? (6)
35 Started to ask one... (5)
37 ..."Could one like civilisation?" (5)
38 Doctor in the East End has twitch that's severe (7)
40 To find trace of French Private Eye takes little time (6)
41 Downbeat, Mister Chips is playing without right hand (11)
42 Count one out in surprise (8)

DOWN

1 Modestly put - ten on the King, perhaps (11)
2 Line at the end of part of a Church leads to the central part (5)
3 Edmund's got rid of an item of clothing (4)
4 Watching a bit of money in Greece (5)
5 It's pleasant to say "May I?" (7)
6 A local rule, and how it is enforced (5)
7 A lost driver turned up (7)
8 Insect can soar (6)
9 Wall covering lit up in a bit of gaslight (6)
12 Showing concern mainly to Alan, perhaps (9)
14 I hear the man's solo (13)
16 Taking day off sick (Wednesday) could be a very bad thing (10)
19 Woe expressed in Australasia? (4)
20 Bronze kite fought (7)
21 Marine top brass with whip (11)
22 Argentinian male, Union player, starts up (4)
24 In disarray, British lost this city unfortunately (7)
27 Blow into trumpet - a note drones around (8)
29 Nearly ten times more expensive? (6)
30 Isolate metal that is natural, found on earth (8)
31 The sin of grand Oliver, perhaps (5)
33 Undo, untie and join (5)
34 Girl loosened shirt (5)
36 Visa? Clasp it tight! (7)
38 In great novel, two officers appearing in more than one chapter (8)
39 Playthings - they can be maddeningly lost (7)
To enter this competition send your solution, in list format, and the quotation, to me at derek@crosswordcentre.fsnet.co.uk before the 1st August. The first correct entry picked will win a copy of Chambers Book of Independent Cryptic Crosswords which has been donated by the publishers.