Mystery Play by Brimstone
The play is epitomised by 1 down. The other unclued entries are alternative productions with different players. Chambers Dictionary 2003 is the primary reference but does not give the noun form at 44 across.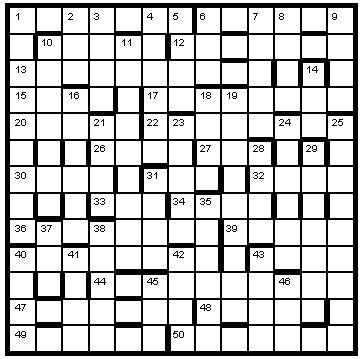 Across
1. It's just the vehicle for a morning chase. (7)
6. Scarves provided by girl in military regiment. (6)
10. A marsh at the mercy of the waves. (5)
12. Arriviste puts rat out. (7)
15. Get food with eccentricity at old wharf… (4)
17. …and replace drink with vegetable organism. (8)
20. Only child goes to a short address on number system. (5)
22. Disasters result from miss getting involved with aunt. (8)
26. Inhale a cigarette not given the queen's backing… (4)
27. ..and nose half of bablah pods. (3)
30. There's no time to measure money. (4)
31. There's no point in chapel bubble in Glasgow.. (3)
32. …It's worthless there. A game that doesn't start…(4)
33. …and music from a game that doesn't end. (3)
34. Explosive stuff from old fossil. Not half. (4)
40. Purloin a bill of sale and a political pamphlet (8)
43. But a holiday should include this place. (4)
44. Vegetable oil produced by United Nations cooking tuateras? (10)
48. Worm found in little echidna. (5)
49. Reverse second part of discharge for immigrants'children. (6)
50 Calmed down and dead set on changing. (7)

Down
2. Tricky West often leads a low card. (3)
3. Search a thicket lacking breadth. (4)
4. It's a short game involving stone boxes. (6)
5. Nothing's removed from Chinese plant for antelope. (4)
6. Without issue a device for circulating water. (3)
7. Least complicated tablet. (5)
8. Fish with starter of asparagus for English dance. (4)
9. Written instruction for restoration included in past etiquette. (4)
10. The man's after a motoring organisation for plant. (8)
11. He messes about in rigging; turns about chasing bird…. (9)
14. …a cuckoo from a Mediterranean island. (3)
16. It's a short article on drink again. (6)
18. Stunted iron rod has lost it. (4)
21. Carries on without women for a long time. (4)
23. Clumsily grasp a bar to stop a wheel. (5)
24. Two male animals come back for rodent. (6)
25. Gang member to creep to boss. (9)
28. Such a rude man to show disapproval of right. (4)
31. House melons have no soul. (4)
35. Courage encountered taking sow back. (6)
37. Striped coat is fully reversible. (3)
38. Abandoned English suit cases. (5)
40. Only part of the other half seen in narrow-minded, ignorant male-chauvinists. (4)
41. To obtrude oneself as an unwelcome guest. In either part of the country? (4)
42. Islands in Biscay Sound. (4)
43. Waste uranium on amateur. (4)
45. Mister, I follow sister. (3)
46. Pretend stuffed jacket is concerned with cut. (3)
To enter this competition send your solution in list format to derek@crosswordcentre.fsnet.co.uk before 8th August 2007. The winner picked from the hat will receive a copy of Chambers Crossword Lists which has been donated by the publishers.