Who Wants to be a Millionaire? by Verbascum
Given below are the 15 questions for a contestant on Who Wants to be a Millionaire together with some random thoughts which came into my head as I watched the programme. Each question contains a letter mix of one of the grid entries. The four possible answers (in no particular order) contain:
(i) The correct answer which plays no further part in the puzzle
(ii) One word to replace one of the blanks below
(iii) A one word definition of one of the grid entries
(iv) A letter mix of one of the grid entries
The thoughts belong as a whole to a different question and consist of definitions of the letter mixes and a wordplay of the definition given in (iii) again in no particular order. Numbers in brackets are given in the order in which they appear in the clue. The final blank should be entered in the space below the grid.
________s are ________ ________ to the ________ ________, for the ________ ________ ________ ________ ________ than the ________st ________ can ________. ________ ________ ________.
1 Which of these appeared in Noel Edmonds' House Party?
A Miss Lofty B Mrs Dingle
C Master Wise D Mr Blobby
Make waves over Noel cooking (without oven) a calf (4,4,5)
2 What is the name on Pele's luggage labels?
A Terry Paine B Edson Arantes do Nascimento
C George Best D Rodney Marsh
Hill lives in isolation going on about Lawton's headers in El Salvador (3,5,7)
3 What could be read to control a gang of rowdies?
A White Paper B Riot Act
C Summary Trial D Cross Examination
Tales about violent Scottish riverside area (5,5,5)
4 Who usually carries silly mid-on's helmet onto the field?
A Short Leg B Third Man
C Twelfth Man D Wicket Keepers
Early life of Lever excited team (5,5,4)
5 Which of these films features Ursula Andress?
A For a Few Dollars More B Goodbye My Lovely
C The Gentle Sex D Dr No
Agent with viral substance walks around Cuba in distress (5,7,5)
6 Complete the aria by Our Gracie: _________ in the World
A The Greatest B The Biggest
C The Ugliest D The Smallest
Arrange stunt involving me and Garbo (7,4,7)
7 Which of these sportsmen played soccer, not cricket?
A EW Hughes B RR Lindwall
C G Boycott D PBH May
Tribune notes Emlyn and me mixed up with pot (4,4,10)
8 Which radio gameshow has a round called Mornington Crescent?
A Bones of Contention B I'm Sorry I Haven't a Clue
C Shop Around D Ask the Panel
Colourful part of Iris Rolls in village epic (4,4,4)
9 Which pedigree dog is also known as a boxer?
A German Bulldog B King Charles Spaniel
C Border Collie D Alpine Mastiff
Where children started to get on well with dog, I hear (6,3,4)
10 Which of these is made from raspberries?
A Gooseberry fool B Crème de Framboise
C Hot Cross Bun D Ris de Veau
For starters restaurant's evening menu includes a seaweed platter (4,4,4)
11 Which of these hits was written by someone called Paul?
A Sound of Silence B You've Got a Friend
C Without You D The Answer is Blowin' in the Wind
Crop of American artists leaving us nothing in truth. Everything starts to show signs of age (6,7,5)
12 A Silver Fish is a kind of what?
A Zinc Sulphate B Prepared meat
C Household pest D Canine ailment
Slow fish found in Congo's sandbanks (6,4,4)
13 Who or what were the Nine Tailors in Dorothy L Sayers' book of that name?
A Formidable gangsters B Harmless mystics
C Church bells D Wicked witches
At heart crime readers value fruity covers (4,3,10(two words))
14 What does the French phrase 'pas redoublé' mean?
A Over the page B Quickstep
C Twenty-twenty D Even money
Drones on about the French resentment over currency (6,6,5)
15 Who came back to Jethro with a tale of a burning bush?
A Zipporah's husband B Father of Caleb
C Noah's son D Brother of Job
Universal theories - crazy guy lit thorn (7,6,5)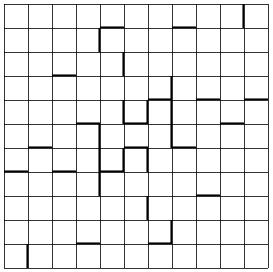 __________________
To enter the competition you should send a correct solution to the crossword (as a list or a completed diagram using the Crossword Utility), the missing word in the final blank and a cryptic clue to the missing word minus the fourth letter to me at me at Derek Harrison before the 1st March. The writer of the best clue will receive a copy of Chambers Cryptic Crosswords by Michael Kindred and Derrick Knight.