The Merchant's Tale by Dysart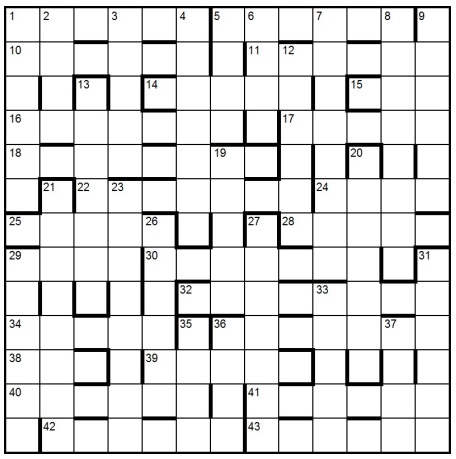 Eight answers must be entered in accordance with the title of a work. Solvers must highlight the author's surname and 23's ultimate goal (seven letters including an initial).
Across

1 Material for weaving trade's unpacked by afternoon (6)
5 Greases bearing in the aforesaid Sierra (6)
10 Engineer once following international group of ministers (6)
11 Cocktail of raki and a slice of orange for Wellington's good health (6)
14 I must stop endlessly drawing money from Asian bank (5)
15 Plot drove revolutionary out of Lima (3)
16 Planned beginning of broadcast to reflect issue with soldiers crossing Italy (7)
17 Kiln's broken up (5)
18 End of science lecture about accepted optical feature of crustaceans (8)
22 Crystalline compound only found in catalogue? On the contrary (7)
24 Burden's set down by the speaker (4)
25 Return of vessel carrying His Excellency, the former Prime Minister (5)
28 It's a feature of flower power and other things (5)
29 Individual transferring prime capital…(4)
30 …that is distributed by court decisions (7)
32 Lorries jammed by the French conditions (8)
34 It sounds like perhaps a child was misbehaving outside (5)
36 Fruit pulp to be added to spirit (80%) (7)
38 Get going to avoid fellow's displeasure (3)
39 Trivial article from old cover of Telegraph (5)
40 Begin to eat all of tart that sailor's left out (6, two words)
41 City in Italy set rent of houses (6)
42 Upright and good-natured dullard endlessly 'had' by cheat (6)
43 Speech out of a city in Egypt shortly reverted to an Aramaic dialect (6)

Down

1 Not so lively buck, perhaps getting Alzheimer's (6)
2 About to tuck into fish and fruit (4)
3 Strong drink, adding a dash of soda first (5)
4 Living in a retreat with fellow worker (7)
5 Saint almost abandoned in tributary of Saint Lawrence? (4)
6 Probably local hack ultimately feeding press (4)
7 Mobile screen assembled around an ancient mound of debris (8)
8 Rogue states – they're devoid of life (8)
9 Poplar planted at end of park for local district association (6)
12 Part of pump fitting's regularly damaged by extreme pressure (6)
13 Flap seals letter again (7)
19 What sounds like small obstruction touching part of the ear (5)
20 American mountain lion maybe – the other way round in tree (7)
21 Shells in old chests that prince leaves for queen (8)
23 See preamble
26 Drift towards the Sun, a newspaper following women pursuing success (6)
27 Groups in festival charging outrageous cost (7)
29 Antiquated chap briefly putting foot down, beginning to yield – or become inflexible? (6)
31 Page in score lost, making one forget what to say (6)
33 Saintly memorial provided by priest in church (5)
35 So this local lot fixed motors? (4)
36 University members expanded after dismissal of rector (4)
37 One leading soldiers, 42 from the ranks (4)



To enter this competition, send your entry as an image or in list format indicating clearly the highlighted entries, to ccpuzzles@talktalk.net before the 8th October 2016.The first correct entry drawn from the hat will receive a book from the Chambers range which has been donated by

Chambers

.