J MILTΘN by Flowerman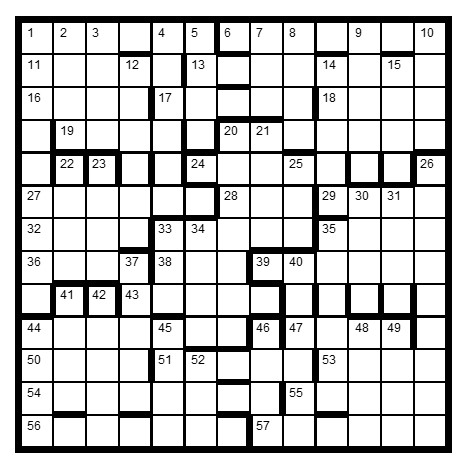 Eight clues contain a superfluous letter in the wordplay to be removed before solving. Removals leave real words but may ruin the surface reading. Removed letters in clue order specify what thematic elements, six in all (five in straight lines), are to be highlighted in the completed grid. Four other clues contain a superfluous word, all more than three letters long, to be removed before solving. Their initial letters in clue order identify a body associated with the theme. Solvers must highlight a different, and this time complete, set of thematic elements which are sole occupants of a six-sided block of the grid. One answer is not in Chambers.
Across
1 Overcome deficiency of selenium in muscle (6)
6 Acknowleges information fellow left about fungus (7)
11 1ac fell over at start of skipping finals (5)
13 European baffled by the tower's dull, maybe? (8)
16 Current dissent killing saint (4)
17 Paddy left carrying a guide for workers (5)
18 Sky division backing offbeat comedy shows (4)
19 Understandable to get rid of cold oven (4)
20 Poor Hutu's content to work with university on issue (7)
24 Blind fish perhaps out of the ordinary (5)
27 One in French city losing son's minute device (6)
28 Suggestion to ban no good couple (3)
29 Democrat remains in the race (4)
32 No name for unique succulent (4)
33 Bacteria in seed containers (5)
35 Figure on Indian governor losing independence (4)
36 Wine bar belonging to Australian soaks (4)
38 Endless praise for food plant (3)
39 Easily persuaded one to enter fine restored place (6)
43 Notice trick by expert (5)
44 French dramatist to stand in again (7)
47 Get enjoyment from spoken language (4)
50 Organic compound isolated after inversion (4)
51 Daughter wearing decorative shell in European city (5)
53 Informally record disease (4)
54 Reported bad state of sailors (8)
55 Surprisingly only one rejecting old material (5)
56 Tells awful new cast to give up acting (7)
57 52s rejected local's shady book (6)

Down
1 Greedy lord securing constant earner deceptively (9)
2 Great lecturer enthralled by botanical angle (4)
3 Reliable worker planning to leave US city (4)
4 After feast take in pointers about salt (6)
5 Help after 51's scratched scar (4)
7 Drink wine without joy mostly (3)
8 Prehistoric implement in ruin having head replaced (4)
9 The local cop freely keeping one in loop (5)
10 Catch 24 dropping off wife (4)
12 Girl out of line an ungracious person? (6)
14 Enclosed carriage overturned, half destroyed (5)
15 A third of room's cleared for card game (4)
20 In effect, poor Tom's coxed us endlessly (7)
21 Savour ice-cold bottles of the amber fluid? (4)
22 25, perhaps lacking hard ridge (4)
23 Wretch turned up half-shaven (4)
25 Sand-dune not fine for aquatic creature (3)
26 Wild mangos help to get rid of American's purulent inflammations (9)
30 Wild shy missing prince (4)
31 Corpse ignored by slack new vaccine developer (4)
33 French naturalist wanting to fight scoundrel (3)
34 Republican following commotion after tenor leaves bouquet for Obama (4)
35 Carbon in mix with cobalt may alloy (6)
37 Rod's clothing left in shed (5)
40 Colleague half-heartedly sheltering outlaw in state capital (6)
41 Beneficiary getting shot of Conservative sweetheart (4)
42 Screw welcoming liberal meal (5)
44 Correct answers extracted from frenzied woman (4)
45 Great confusion in established church (4)
46 Liberal feeding an issue for Australian plant (4)
48 South American ready with a material for making hats (4)
49 Mountaineers unsteady when climbing without year's experience (4)
52 Turn to heave with head down (3)


To enter this competition, send your entry as an image or in list format giving the highlighted elements to ccpuzzles@talktalk.net before 8th November 2017. The first correct entry drawn from the hat will receive a book donated by Chambers.