Come Again? by Hotspur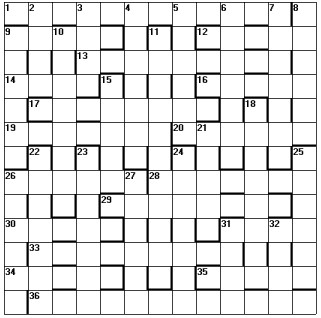 Each clue contains an extra letter. (Such a clue deprived of that letter does not necessarily make literal sense.) In order, these letters spell out a quotation and the name of its author. The quotation indicates a process by which the answers must be modified before entry in the grid. Solvers must highlight a relevant phrase of two words apparent in the completed grid.
Clues Across:
1. Araceous growth has size and number attached haphazardly (12)
9. Town meeting is in favour of her (5)
12. Extremes of depravity in harim shown in Arcadian opus (5)
13. It makes sweet peas and tamarind, lacking independent Dutch cooking (9)
14. Bodge curtailment of rewound springs (4)
16. Muffled beginning amid swell (5)
17. Unfortunate following applause, it helps to shut up the flock (8)
19. They're rolling in it, dropping Ma for Pa's side of the family (7)
20. Darnley mischievously spun stories (6)
26. Instal pet in Rio, concealing native bunny? (6)
28. He's clean, one withdrawn in prayer (7)
29. Activist pleading abundant reproduction? (8)
30. Brainy little Sarah and Teresa, mistake-free (5)
31. On recce, leader of march found a flat-topped hill (4)
33. I dabbled with lessons at term characterizing the school year (9)
34. Stay in city for song of mourning (5)
35. Energy released from rig before the strike (5)
36. Fixed parts containing measure are toroids contributing to thermonuclear power (12)
Clues Down:
2. Bit of a quacker, a clot like teal? (4)
3. Traverses unevenly, determining ship's weight (4)
4. Covered with linens, wicker basket lies in old place (7)
5. Using table touch the lecturer in dare (6)
6. Conceal spout, say - it gives the horse access to water (7)
7. Drive around to this place, found behind an alley (7)
8. Cruddy dosshouse in New York (no parking!) - got moved away (6)
9. According to the poet, banish gold as another's allegiance accommodates (6)
10. One of several tinnies thrown up during old college leave (8)
11. Spurn refurbishment of casino inside as being lacklustre (11)
15. Art able to let goo shine through, initially (5)
18. Chaste, perhaps, and with clarity capable of producing new moral certainty (8)
21. Mughal broke down what's assumed to be sandalwood, imported (5)
22. Bora can be boosted by these, as Australian life's struggling with initiation of sex (7)
23. Balance plan after universal pressure at the high end (7)
24. I say! Both sides own variable fund that's something topped up with liquid assets (7)
25. Rue member's snarly retorting in alternately jokey setting (6)
26. What can be found supporting a beam, or bridging reprocessed steel (6)
27. Irritate Arnie, or one trying to make things even (6)
31. Footloose teaser gets left for king's sting (4)
32. Morse coded period starting during Passover (4)
To enter the competition, solvers should send a solution (in list format) plus the two-word phrase to be highlighted to the Crossword Centre before the 1st October 2004. The first correct solution picked from the hat will receive a copy of Chambers Anagrams which has been donated by the publishers.