Fabulous Elephants by Arsinoë
Clues are presented in alphabetical order of their solutions, and all but two of their answers should be fitted into the grid jigsaw-wise. The two remaining answers identify the author of the six-word piece of advice -- which could be most effectively taken by fabulous elephants -- appearing in the perimeter (clockwise from the upper left-hand corner).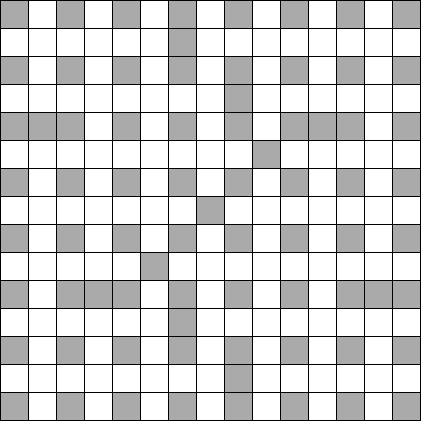 1 This originates from whiskered lion eating African rhino skins on a rampage (8)
2 One terrific in construction? (9)
3 Where Benedictines would value the ten of diamonds? (7)
4 Imagine faceless hostility limits victory by India (8)
5 Revolutionary panics, e.g., taking flight (8)
6 For Nancy is a Canadian, rejecting Jack, a European (8)
7 Pilot's wear made from salt-water source of burlap, according to Dr. Spooner (1-4)
8 Chinese monarch accommodates King Edward's desire (9)
9 Ignorant of Greek letter concerning money supply, I turned round (10)
10 Heartless devil sends ex-princess into Congress to appeal arbitrary claim (4,5)
11 It's fenced by circling garden walls? (4)
12 In Montana, an invader from the steppes organized pursuit (7)
13 Enchantress fails to finish mystical formula (6)
14 Fashionable magazine on display includes some hot tips (6)
15 Aquatic creature broadcast much of song upon reflection (6)
16 Speaking of mathematician ... well that's productive (5)
17 US newspaper section provides reliable information from front to back (2-2)
18 Playing harp, Egyptian goddess masks a hint of mirthless self-righteousness (10)
19 Unending uproar interrupted by commercial? (5)
20 Went berserk, looting silver (or taking area with vandalism primarily)? (7)
21 Puts a stop to siren, cryptically? (5,2)
22 Oddly sea will worry somebody on a dinghy (6)
23 One naughty act without forethought (5)
24 Who might not be senior (briefly) in the classroom, perhaps? (10)
25 With envy, reportedly, part of a leg becomes a deadly weapon (4)
26 Arcadian moviemaker straddling the Continental Divide?! (6)
27 Scots racket stores butter in secret stockpile? (8)
28 Martial art where devastating takedown comes to nothing (9)
29 Streetwalker tossed out of fast car is trampled underfoot (4)
30 Knight enthralled by ridiculous gaudiness is left without duties (10)

To enter this competition, send your answers in list format plus the quotation to me at derek@crosswordcentre.fsnet.co.uk before 1st September 2006. The first correct solver picked will receive a copy of Chambers Concise Crossword Dictionary, which has been donated by the sponsors.