26s with 34 by Egallus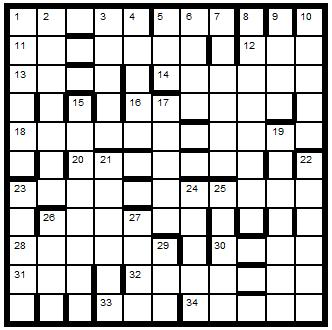 Seven unclued lights have something in common. They, and all other lights except one proper noun (including one abbreviation), are in Chambers 2008. Each clue contains an extra word the first letters of which, in clue order, deliver a message.
ACROSS
1 Shelter Scots soak taking in two separate evening parties (5)
5 Back in Inverness we xenophobes had local bird (3)
11 Excited

é

lan

follows baths of troubled part of eye (7)
13 Norman St John Stevas was - he rarely gets his man (4)
14 Support 8 May affecting piercing raucous yell (6)
16 Like a milky gem lacking colour in faces of outstanding white diamond (6)
18 Creature chewed rank agar, oarweed too (11)
23 Judge old radio star is petty fault-finder (11)
28 Lithuanian, perhaps, goes about centre of downtown Toulouse to get vote (6)
30 Sacred force belonging to god (4)
31 Queen leads England till Armada's ... (3)
32 ... old warship

Royal Edwin

has leaders of midshipmen and novices chasing nothing each time (7)
33 Emperor's bravest of brave returns European money (3)

DOWN
1 Shriek "Rick's high with illegal drug" (6)
2 Fellow convener regularly has fibre in cuppa - just the reverse (7)
3 Free the exchange rate with a realistic French stake (5)
4 Elders jib at one rising in General Assembly (5)
6 Litre jar found up in real locals (4)
7 Animal books include cool eye openers - look earnestly (6)
8 Bars confine space traveller who might race very young tortoises (8)
9 Rosebud always finishes Welles' reel afire: END (4)
10 Ait is never omitted by Bard (5)
15 Dime (tossed, null, spinning) - its edge isn't! (8)
19 Aiming war-club in hand, breathless, Geronimo maybe ... (7)
21 ... has note surrounding another rising for financial instrument (6)
22 Stigmatizes brother and third son (6)
23 Pole expressing hesitation after enjoying about 3 pints (5)
24 Any old rocket missile ... (5)
25 ... looms vaguely, as often in the action replay (5)
27 Ed proceeded to act up late in the one-time ... (4)
29 ... attempt to score an indeterminate large number of points (3)

To enter this competition, send your entry as an image or in list format, to derekharrison@yahoo.com before the 8th August 2011. The first correct entry drawn from the hat will receive a copy of latest edition (12th) of The Chambers Dictionary which has been donated by Chambers.